Martin Moore in "Golf Course Management China" Magazine
October 2012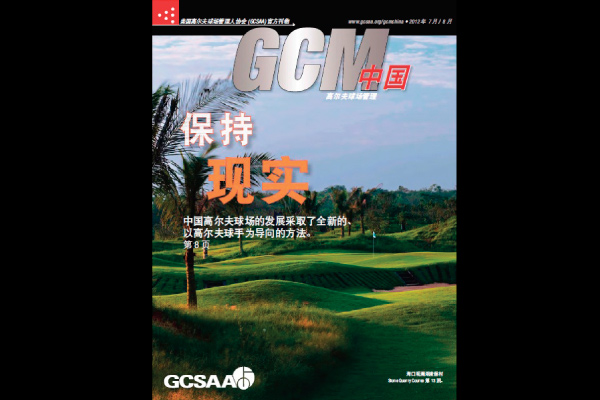 Justin Apel, executive director of the Golf Course Builders Associations of America (of which Flagstick is a proud member), wrote an excellent piece for the July/August edition of "Golf Course Management China" magazine. This magazine, published in Mandarin Chinese by the Golf Course Superintendents Association of America, provides useful and relevant insights to golf industry professionals in China.
Justin's article emphasizes the GCBAA's belief in the importance of teamwork and the value of hiring highly experienced professionals for all stages of course design, construction and maintenance. In explaining the work companies like Flagstick do, he says "golf course builders and golf course construction managers take these visions and turn them into reality by using extremely skilled laborers to physically create…breathtaking views along with a functioning ecosystem."
The photos throughout the story show Justin on a recent visit to Mission Hills Haikou with Flagstick's President Martin Moore. We congratulate Justin on this well-written article and thank him for contributing his knowledge to golf professionals in Asia.