A Great Showing for Flagstick at the China Golf Show in Beijing
April 2012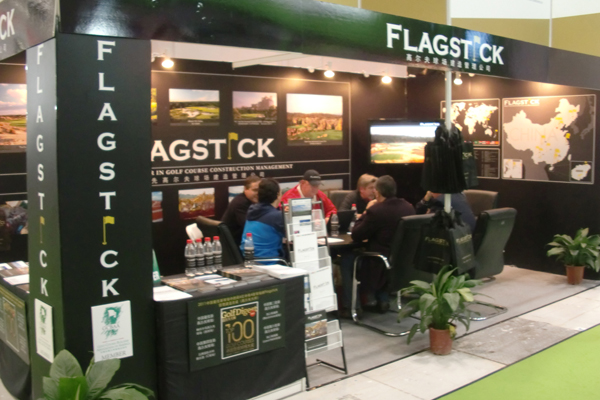 Flagstick would like to extend our gratitude to the organizers and participants at this year's China Golf Show in Beijing. Held from March 16-18 at the China National Convention Center, this huge industry gathering just gets better each year.
Despite the Chinese government's suspension of golf course development, there is still widespread optimism about golf in China. That optimism was palpable at the China Golf Show, where thousands of industry stakeholders met to discuss golf's future in the dynamic and rapidly growing Asian market. Major themes of these discussions included environmental sustainability, attracting new players to the game, making golf accessible and attractive to more people, and improving the range of products and services available to Asian golfers.
Flagstick's booth was busy all three days with golf course developers, architects, consultants and media. These industry conventions provide a great opportunity to connect with friends, colleagues, previous clients and potential clients. We thank all of those who visited us, and we look forward to seeing you again in Beijing next year!