The RR Donnelley LPGA Founders Cup: Another LPGA Tour Event Held at a Flagstick Course
April 2012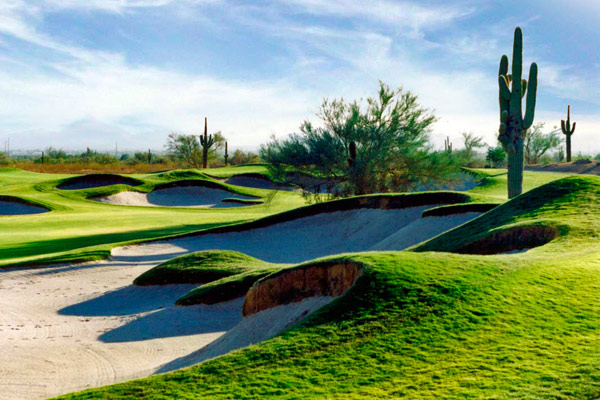 In last month's edition of "The Scoop" we told you about two elite women's events recently held at Flagstick courses: The Honda LPGA Thailand (held at Siam Country Club) and the inaugural World Ladies Championship (held at Mission Hills Haikou in China). This month we are proud to announce that another premier women's event, the RR Donnelley LPGA Founders Cup, was held from March 15-18 at Wildfire Golf Club, where Flagstick provided construction management services.
Wildfire Golf Club, located in Phoenix, Arizona at the JW Marriott Desert Ridge Resort, adds this LPGA headline event to its already long list of accolades. Co-designed by Nick Faldo and Schmidt-Curley Design, this dramatic desert-style layout has been voted "One of America's Best Courses You Can Play" by Golfweek, and "One of the World's Best Golf Resorts" by Travel + Leisure Golf.
It seems that 23-year-old, record-shattering Yani Tseng has an affinity for Flagstick's courses. She captured her first win of 2012 at the Honda LPGA Thailand, and picked up number two at this event. Congratulations to Yani, and to our friends at Wildfire Golf Club for hosting a very successful event.