Flagstick To Provide Construction Management Services at the Nicklaus Club - Beijing
April 2012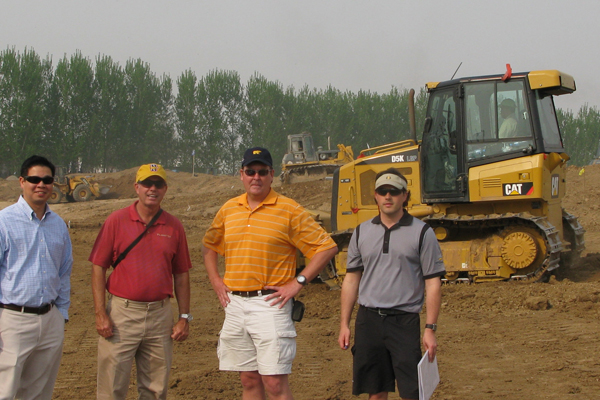 We are very excited to announce that Flagstick has teamed up with Nicklaus Design at the Nicklaus Club - Beijing. Being built over what was previously The Citee Club, the Nicklaus Club - Beijing will undoubtedly become one of China's finest tests of golf. Designed with extensive personal involvement by Mr. Jack Nicklaus himself, this Jack Nicklaus Signature course will be a true "player's course" of the highest quality.
The project's owner has shown great commitment to achieving a facility in-line with world class standards; all materials, supplies and equipment are being sourced from top manufacturers and are being tested for full compliance with USGA standards. The owner's commitment to quality, along with the full-time, on-site team of Nicklaus Design and Flagstick, will ensure that the Nicklaus Club - Beijing becomes known as one of Beijing's most prestigious golf clubs.
Earthworks started in March 2012, and construction is currently moving forward aggressively. By the time the project is finished, over 500,000 cubic meters of earth will be moved and over four hectares of lakes will be built at this par-72, 7,197 yard course. Rough shaping is underway on the first two holes, with the goal of having nine holes grassed by early October 2012. The second nine holes is scheduled for completion in the spring of 2013.
Flagstick's on-site team includes Tim Zirkle, project manager, and Kobe Shi and icky Shi, our on-site project coordinators. Mr. Jack Nicklaus will soon be making his third site visit, and we look forward to showing him all that has been accomplished in the few short weeks since construction began.