Flagstick Continues Our Sponsorship of the Future Stars Golf Club
December 2012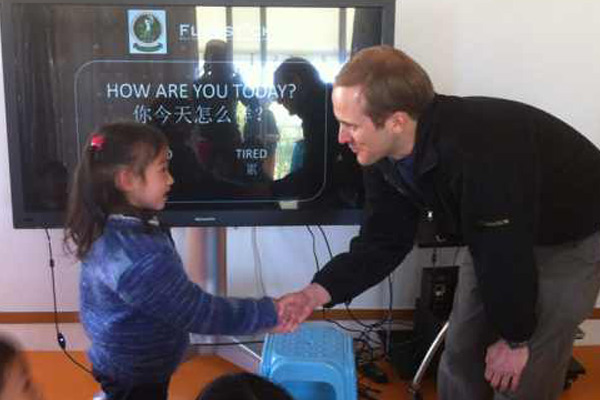 As we announced in our October edition of The Scoop, Flagstick is very proud to be working with a youth golf organization in Kunming, China, where our main Asia office is located. The Future Stars Golf Club is dedicated to growing the game of golf in Yunnan province, and we could not be happier to support that mission.
After a session of "real golf" on the driving range with the youngsters in October, this month Adam Bozeman, Flagstick's director of business development, spent several hours teaching golf-related English lessons.
With the help of the Future Stars staff and a very attentive and high-spirited group of kids, Adam introduced some basic, but indispensable, golf terms in English.
With ages ranging from 4-12, the lesson was focused on easy vocabulary like "golf ball", "tee" and "driving range", but most of the time was spent playing games to help the kids remember these words. We will test their memory next month back at the range!